Open Studio: Kids


July 17 (Friday) at 1:00 pm
5 spots left
Instructor
Rajine Williams
Registration type
Registration Required
Open Studio: Youth is a self-directed experience for youth ages 8-13, offering a chance to explore, experiment and express themselves. Each day this summer, we will also have a guest artist visiting with an optional project/focus area (See calendar below).
Due to COVID-19, registrations are required.
Passes must be purchased in advance through our website.
Purchase the right option for you here.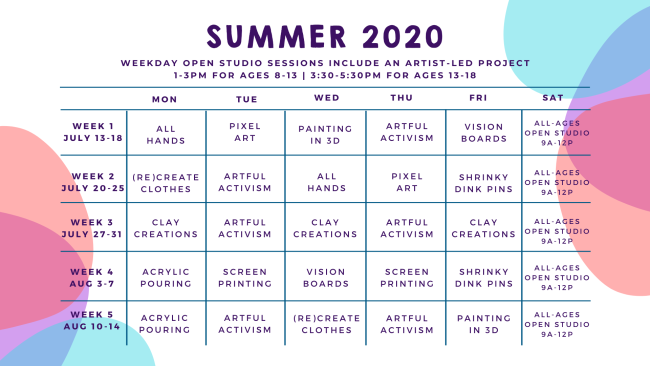 Please fill out the form to register: