SSW: Vision Board Magic
January 12 (Saturday) at 1:00 pm
12 spots left
Location
2235 E. 38th St., Minneapolis, MN 55407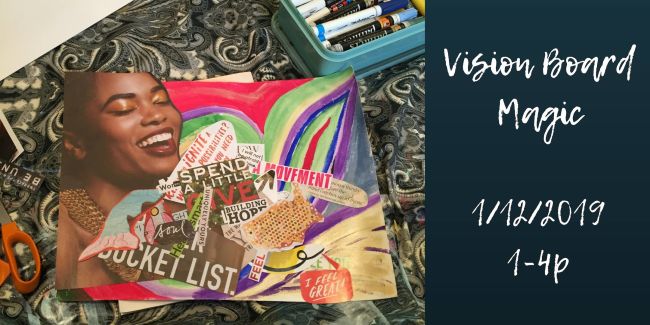 Join us for some visioning for your year ahead! Since starting courageous heARTS in 2013, Lindsay Walz has maintained an annual vision boarding process that has taken the place of new year's resolutions. As an artist, she doesn't write goals, she envisions them through collage and color. During this workshop, Lindsay will share how her process has evolved over the past five years- including some of her favorite vision board magic moments and provide a reflective space for participants to create their own vision boards for the year ahead.
No experience necessary. All materials will be provided, however participants are welcome to bring pictures or imagery they wish to include on their board. This workshop is ideal for older youth and adults who can contribute to a calm, reflective environment and conversation about intention-setting and personal growth.
Sorry - that class has already taken place!